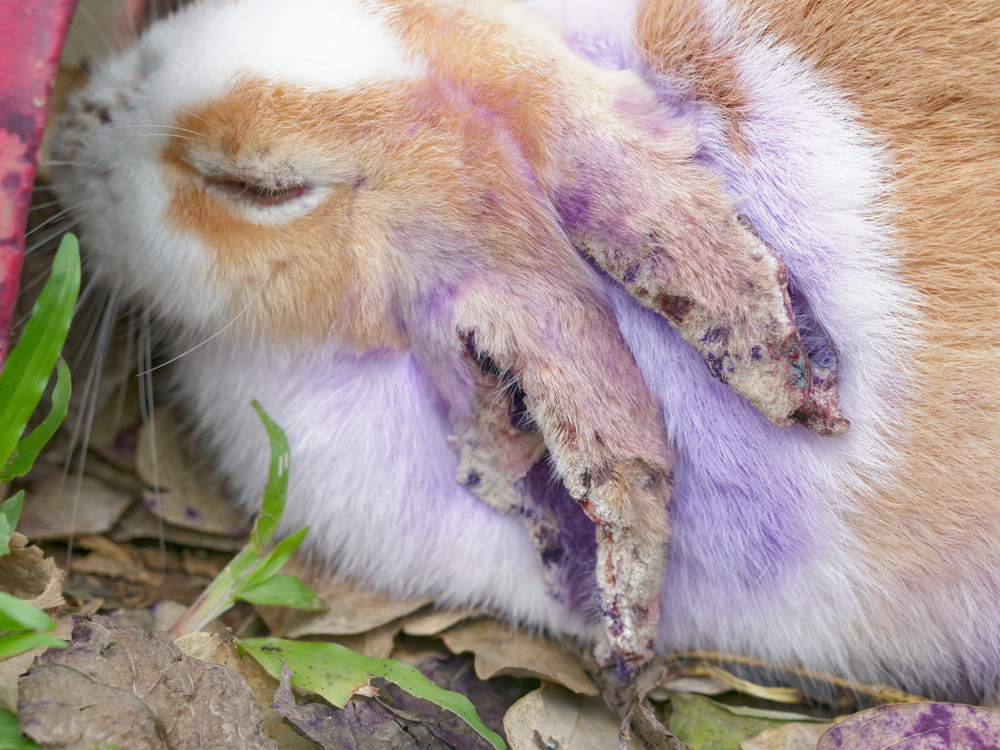 This summer, we saw lots of warm weather and heavy rains, making ideal breeding grounds for hoards of mosquitos. In turn, this has caused a spike in cases of myxomatosis. In today's blog, we are discussing what exactly myxomatosis is, and why you should be active in trying to prevent your rabbit from contracting it.
What is myxomatosis?
Myxomatosis is an almost-always-fatal virus that can affect your pet rabbit. Biting insects – including fleas and mosquitos – spread the deadly virus. The severity of the virus is such that 96-100% of rabbits that catch it eventually succumb to its effects.
Symptoms
It is imperative that you contact a vet as soon as you notice symptoms of myxomatosis, as the disease can be fatal within 48 hours.
Signs of infection can include:
Swollen or moist eyes, nose, mouth and genital area
Eyes leaking milky discharge
Lethargy
Swollen or drooping ears
Loss of appetite
Difficulty breathing
Unfortunately, in some cases, they may not exhibit symptoms.
What should I do if I notice symptoms?
You should seek veterinary attention immediately as early intervention is important. However, because there is no guaranteed cure for the infection, euthanasia may need to be considered in the cases where treatment is not successful.
If you have other rabbits, you should isolate your affected pet to limit the chance of infecting your other pets. You should also thoroughly clean and sanitise food bowls, the hutch and items within it, taking care to keep each pet's items separated.
How do I prevent myxomatosis?
There are a number of preventative measures you can take to help prevent myxomatosis from your home's environment. These include:
Even if the hutch is indoors, cover it with mosquito netting
Avoid letting your rabbits out at dusk, nighttime or early mornings (when mosquitos are most active)
Use vet-approved insect repellents
Make sure your other pets are flea-free
Discuss flea-prevention medications with your vet
One of my rabbits had myxomatosis…
After cleaning and disinfecting the rabbit hutch and related items, you must be wondering when you can bring home a new rabbit. Though it may be hard, it is strongly advised that you don't do this for at least four months after the myxomatosis case. This is because the virus can actually survive in the environment months after the incident.
Concerned about myxomatosis?
Vets in Endeavour Hills are happy to discuss prevention plans if you are concerned about your pet catching the virus. Please give us a call on (03) 9700 2264.