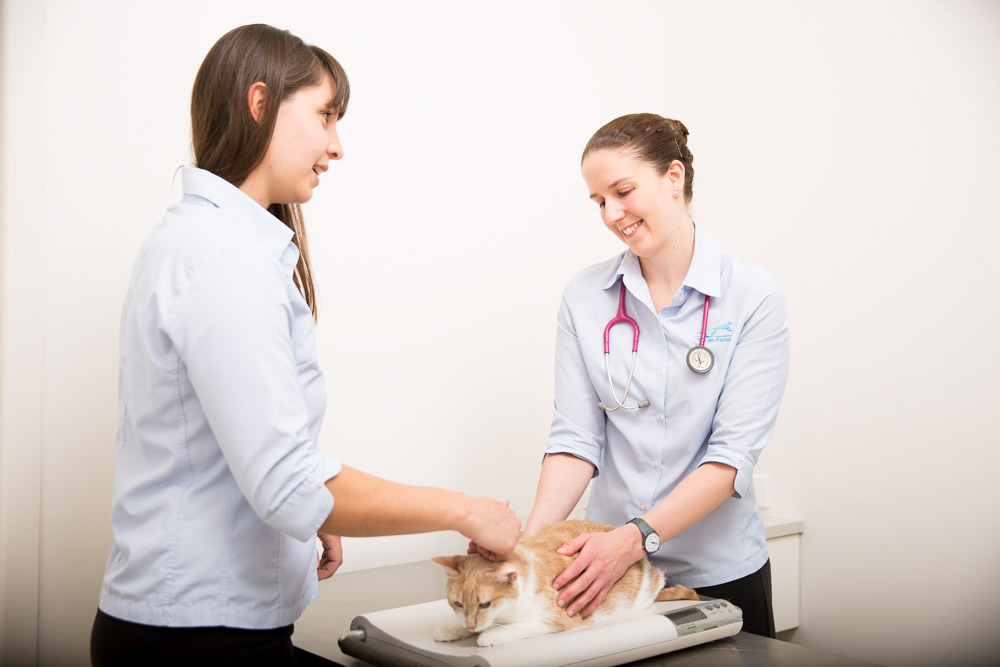 As veterinarians we can always give medicines to stop that itch, but not all of these medicines are safe to use long term. What we need to do is work together (pet owner and vet) to find out why they are itching.
Below are some simple tips and first steps to help reduce that itch:
1: Monthly flea control
All dogs and cats with sensitive skin benefit from a good quality flea control. Pets that are allergic to flea saliva only need one flea to bite them once a week to set off an intense allergic reaction. You don't need to see fleas for them to be the cause of the problem.
Flea collars, flea powders and flea shampoos do not cut it! Ask your trusted vet for advice on what flea control you should use.
2: Bath time
If your pet has been scratching, but the skin isn't raw or showing signs of inflammation, you can administer a lukewarm bath with a medically approved anti-itch shampoo to relieve the symptoms.
3: Fish oil supplementation
Supplementing your pet's diet with fish oils can be incredibly beneficial. Not only will this natural anti-inflammatory aid in managing your pet's skin problems it will also provide additional benefits for their joints, cardiovascular system and kidney health! We recommended 1000mg fish oil per 10kg body weight daily or utilizing a special skin support diet which has fish oil added already.
What your vet can do
Whatever the cause of itching, it's important to take your pet to see a vet for peace of mind. If your pet has badly scratched themselves there may be an infection or painful sores that need professional care.
Your vet is likely to check for fleas, take a skin scraping to check for signs of mange and take an earwax sample to rule out ear mites as the cause. In some cases your vet may also perform a fungal culture to rule out the possibility of ringworm.
Once the cause has been found most cases can be resolved so that your furry family member can return to a scratch free life.
Via:: Dr Kevin Pet Advice