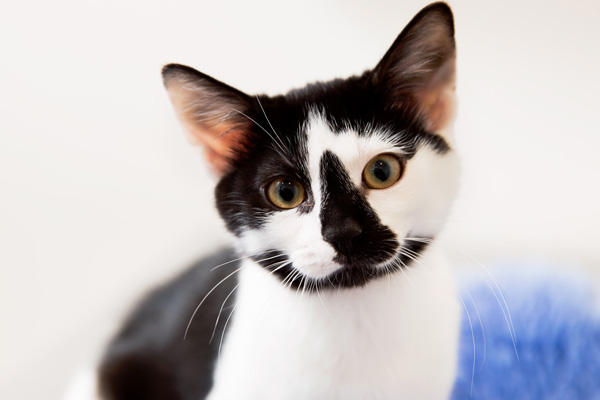 The first few months of a kitten's life are very important for both you and your kitten. As well as learning proper behaviour and being socialised, there are some important health needs to attend to.
1. Vaccinations
Your kitten should receive a number of vaccinations depending on the age of your kitten and the type of vaccine used. Typically, vaccination programs start at 6-8 weeks of age for feline flu and enteritis. Boosters are given at approximately 4 to 6 week intervals until the kitten is 18 to 20 weeks of age. Annual vaccination is recommended to keep antibody levels high throughout life.
Vaccinating your kitten against Feline AIDS is also recommended if your cat is going to spend any time outdoors. Feline AIDS is unfortunately far too prevalent in Melbourne and there is no cure.
2. Intestinal worming
Many kittens are born with worms. Since roundworm can cause illness in humans, especially children, kittens need to be wormed every 2 weeks from 2 to 12 weeks of age, then monthly to 6 months, then at 3 monthly intervals afterwards.
3. Heartworm
Heartworm prevention is not 100% necessary for cats in Melbourne.
4. Fleas
Flea control is important from a young age, as a few fleas can end in plague-proportions in a couple of weeks! Fleas also carry tapeworm eggs, which infect puppies as they chew at and swallow the fleas. There are many different flea control preparations, not all of which are suitable for young kittens.
5. Nutrition
Good nutrition is vital at this age when bones are quickly growing. A kitten diet is required as it contains the right balance of nutrients, significantly calcium, and a good quality diet means it is readily digestible (undigested food results in soft, smelly faeces, and also flatulence). There are many different brands of premium pet foods.
Did you know that 80% of cats at three years of age have irreversible gum disease. You can prevent this, by making sure your kitten is chewing regularly from an early age.