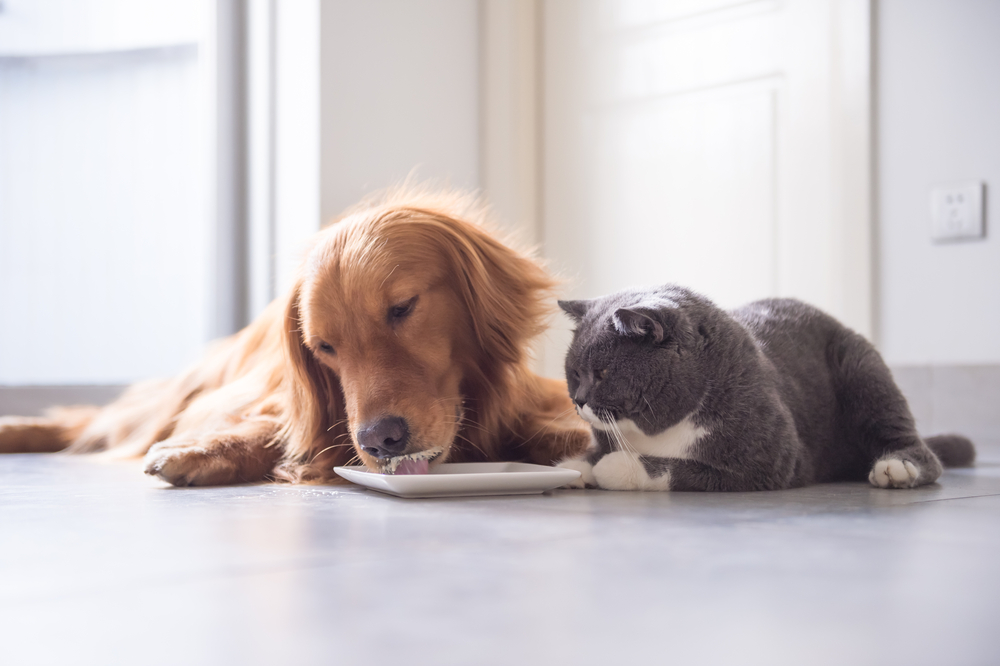 There are lots of decisions to make when choosing food for your pet. Do you opt for the tuna or the turkey? The lamb or the beef? The wet or the dry? Like any decision concerning your pet, it's important to do your research and consider what your breeder and veterinarian recommends. In this week's blog, we discuss the differences between dry and wet food, and which is right for your pet.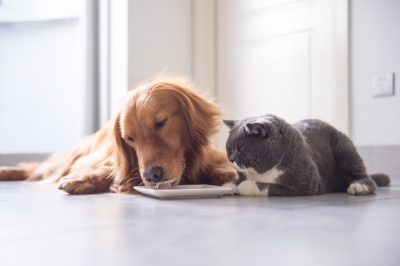 Dry Pet Food: Pros and Cons
Dry pet food is the most convenient choice for storing and feeding. The benefit of dry food is that it can be left out for your pet to eat at their own pace without fear of spoilage. In fact, you can leave food out for your pet for an entire day or even multiple days. This is a great choice if you're pet is going to be left at home for a day or two. It is also incredibly easy to store dry food – all you need is a large plastic bin with a seal-tight lid to keep insects away. Dry food is also more cost-effective when feeding multiple pets and can be used as an effective training treat and dental health supplement. Some dry food treats are specifically created to help clean your dog's teeth. 
One con of dry pet food is that they do not provide as much moisture as wet foods. This is important when your pet is ill, older or in hot, dry climates. In these instances, a wet food diet can be more suitable. Dry food can also have smaller amounts of animal-based proteins, which are a significant part of your pet's development.   
Wet Pet Food: Pros and Cons
The main advantage of wet pet food is that it is a great source of hydration. This also means your pet can enjoy larger amounts of food without adding additional calories. Wet pet foods can also be better for older animals who have lost some of their olfactory senses or sick pets who cannot smell and have lost their appetite. For dogs with missing teeth, poorly aligned jaws or smaller mouths, wet food is best.
The cons of wet food is that it is messy, easily loses its shelf life, doesn't offer the dental benefits of dry food and is typically more expensive than dry pet food.
We hope that provides a helpful overview of the pros and cons of dry and wet pet food. At Vets in Endeavour Hills, we provide expert care for your pet. To speak with a veterinary professional, please call us today at (03) 9700 2264.