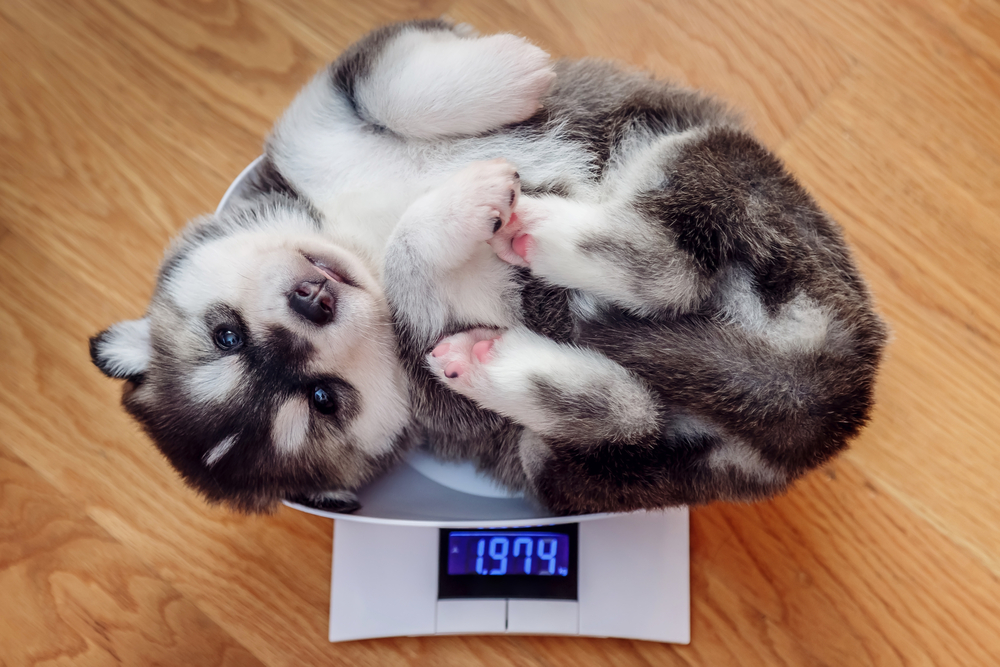 Did you know that around 40% of dogs in Australia are overweight or obese? This shocking number is unfortunately one that contributes to many health issues experienced by the dogs that visit our Narre Warren veterinary clinic. In the spirit of the new year, we've put together some simple tips to help you achieve an extra New Year's resolution: helping your dog lose weight.
3 easy ways to check if your dog is overweight
Every dog is different. However, there are a few general ways to check if your dog is overweight:
Look at your dog from above. In healthy form, he or she should have an hourglass shape (with tapering at the waist-line).
Look at your dog from the side. When viewed at eye level, you should be able to observe that your dog's abdomen is tucked behind the ribcage (at a healthy weight).
See if you can feel your dog's ribs. If you cannot, it is possible your pet is overweight. To feel for ribs correctly, place your thumbs on your dog's backbone and spread your hands across the ribcage.
Easy things you can do to help manage your pet's weight
Want to kickstart your pet's weight management plan now? The first step is visiting our Narre Warren veterinary clinic. Our vets will assess your dog's unique needs and create an effective, personalised weight management plan that is designed to keep your pet healthy and happy. The plan will usually involve feeding a completely balanced, prescription weight loss food. It is also important to visit the vet clinic continually throughout the weight management process so that your vet can monitor your pet's progress.
After you get professional veterinary advice, there are a few simple things you can do at home to help your dog lose some weight, such as:
Cutting out or minimising treats and bones
Not giving in to those puppy dog eyes and avoid sharing your own meal
Exercising your dog daily
Reducing your dog's food intake based on your vet's recommendation on the correct type and portion size for your furry friend.
Pet advice at our Narre Warren veterinary clinic
At Vets in Endeavour Hills, we are committed to helping your pet stay healthy. Our Narre Warren veterinary clinic offers a variety of valuable services to help keep your pet in good shape, including our weight management services.
Find out more by calling us on (03) 9700 2264, or by booking an appointment with us online.